Clean gutters help prevent foundation damage and other water-related problems. It's essential that you maintain clean gutters to keep your home in good condition. But, before you head outside to clean the gutters yourself, consider the benefits of professional gutter...
Contact Us
Call us to get a quote and book an inspection!
Call
Email
We won again!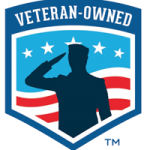 We are proud to offer a special discount to all veterans.
Call for more info