Various types of stucco homes have been built for thousands of years and are still being constructed today. Stucco, especially EIFS, is a great energy-efficient cladding. Stucco homes that have been properly installed and maintained have very few problems, and the ones that are not properly maintained will have problems like any exterior cladding. Stan has personally owned an EIFS home for 24 years without any cladding-related problems. It does need to be properly installed, sealed around any penetrations in the system, and the most important part of keeping moisture out is roof flashing and kick-out diverters. The problem is not only with stucco/EIFS homes, it's with any home that's not properly flashed, caulked, or painted.
Properly inspecting stucco/EIFS cladding systems requires specialized training and equipment. As you cannot "see" any moisture behind the stucco, it requires specialized moisture-detecting equipment to test the cladding system. As such, it is outside the scope of a normal home inspection; and although home inspectors will report what they see, they cannot provide the needed details to get an estimate of any needed repairs, or the level of detail needed to acquire a MoistureFree Warranty bond.

Stan is a Moisture Warranty Corporation Certified Stucco Inspector, MWC #1631, and has the specialized training and equipment to provide a comprehensive stucco/EIFS inspection and a very detailed report to Moisture Warranty Corporation's standards, complete with graphed photos showing any moisture level readings and any deficiencies he observes. Local certified stucco/EIFS repair contractors can review his detailed report and often provide rapid repair estimates without re-visiting the home. Also, when applying for a MoistureFree Warranty bond, Moisture Warranty Corporation can issue the bond based upon the compliance information contained in his inspection/re-inspection report.
As it is a separate, full, multi-hour inspection, there will be an additional charge, but it will be discounted if the stucco/EIFS inspection is performed at the same time as the home inspection.
Contact Us
Call us to get a quote and book an inspection!
Call
Email
We won again!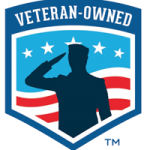 We are proud to offer a special discount to all veterans.
Call for more info