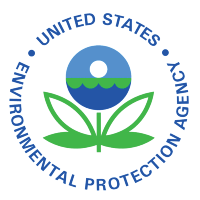 The U.S. Environmental Protection Agency (EPA) recommends having the home you are buying or selling tested for radon. According to the EPA, radon is the second largest cause of lung cancer deaths in the United States and the number one cause of lung cancer among non-smokers.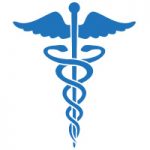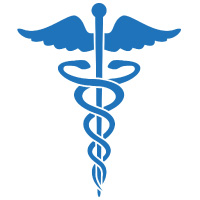 Indoor radon is the second-leading cause of lung cancer in the United States and breathing it over prolonged periods can present a significant health risk to families all over the country. It's important to know that this threat is completely preventable. Radon can be detected with a simple test and fixed through well-established venting techniques.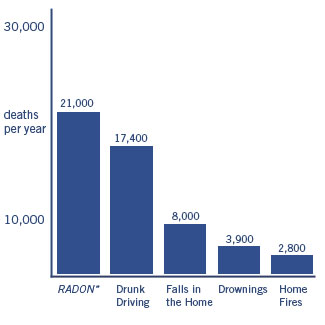 Radon and Home Sales
More and more, home buyers and renters are asking about radon levels before they buy or rent a home. Because real estate sales happen quickly, there is often little time to deal with radon and other issues. The best thing to do is to test for radon now and save the results in case the buyer is interested in them. Fix a problem if it exists so it won't complicate your home sale.
Radon is estimated to cause thousands of lung cancer deaths in the U.S. each year.
Radon is estimated to cause about 21,000 lung cancer deaths per year, according to ­ EPA's 2003 Assessment of Risks from Radon in Homes (EPA 402-R-03-003). The numbers of deaths from other causes are taken from the Centers for Disease Control and Prevention's 2005-2006 National Center for Injury Prevention and Control Report and 2006 National Safety Council Reports.
Radon is a cancer-causing, radioactive gas.
You can't see radon. And you can't smell it or taste it. But it may be a problem in your home. Radon is estimated to cause many thousands of deaths each year. That's because when you breathe air containing radon, you can get lung cancer. In fact, the Surgeon General has warned that radon is the second leading cause of lung cancer in the United States today. Only smoking causes more lung cancer deaths.
If you smoke and your home has high radon levels, your risk of lung cancer is especially high.
Radon can be found all over the U.S. Atlanta is located in the EPA's Highest Radon Zone.
Not many people are aware of this issue.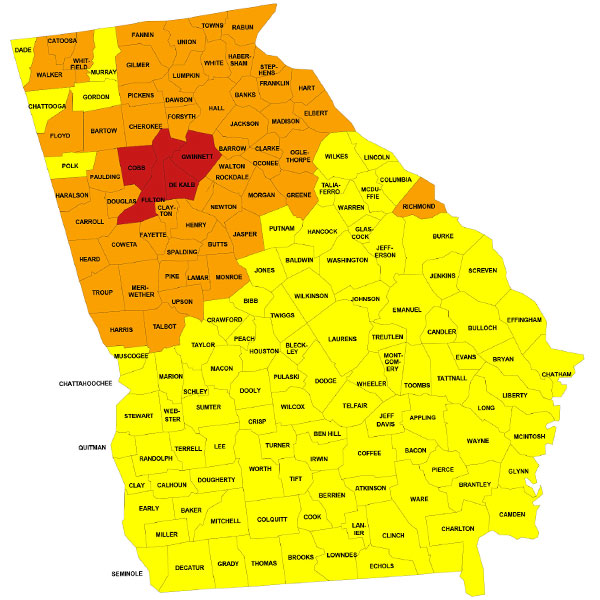 Radon is very common
Radon comes from the natural (radioactive) breakdown of uranium in soil, rock and water and gets into the air you breathe. Radon can be found all over the U.S. It can get into any type of building — homes, offices, and schools — and result in a high indoor radon level. But you and your family are most likely to get your greatest exposure at home, where you spend most of your time. Radon can be found all over the U.S.
You should test for radon
Testing is the only way to know if you and your family are at risk from radon. EPA and the Surgeon General recommend testing all homes below the third floor for radon.
You can fix a radon problem
Radon reduction systems work and they are not too costly. Some radon reduction systems can reduce radon levels in your home by up to 99%. Even very high levels can be reduced to acceptable levels.
Most homes can be fixed for about the same cost as other common home repairs.
You should also test your home again after it is fixed to be sure that radon levels have been reduced. Most soil suction radon reduction systems include a monitor that will indicate whether the system is operating properly. In addition, it's a good idea to retest your home every two years to be sure radon levels remain low.
Contact Us
Call us to get a quote and book an inspection!
Call
Email
We won again!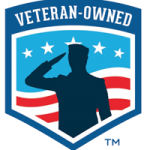 We are proud to offer a special discount to all veterans.
Call for more info