Termites and other wood­ destroying organisms are found commonly in warm climates,
Including Georgia!
Schedule your Termite Inspection in Lawrenceville, GA
Almost all lenders will require you to provide a "termite letter" at the time of closing.
Since home inspectors are not allowed to provide pricing for repairs or treatment, Attic to Foundation has teamed with an Atlanta based professional to provide for a "one­ stop inspection experience."
Attic to Foundation can handle all scheduling of the inspection services, and our professional termite inspection partner will provide a professional Georgia state ­licensed inspector who will inspect for pests (mice, squirrels, mosquitoes, etc.) and wood­ destroying organisms, and provide a report of their findings as well as the lender ­required "termite letter." They also can provide treatment and pest exclusion services and pricing if desired.
Contact Us
Call us to get a quote and book an inspection!
Call
Email
We won again!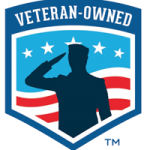 We are proud to offer a special discount to all veterans.
Call for more info